CONTACT
Phone: (941) 629-5356
Fax: (941) 629-4987
ADDRESS
Central Park
4161 Tamiami Trail, Suite 701
Port Charlotte, FL 33952
OFFICE HOURS
Mon-Thurs: 8:00am-5:00pm
Friday: 8:00am-12:00pm
After Hours: Answering Service
Peace River Cardiovascular Center
Meet Dr. David A. Hotchkiss,
M.D., FACC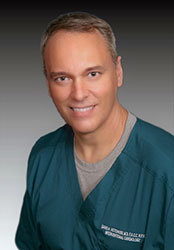 From a young age, Dr. David Hotchkiss dreamed of becoming a physician. He left his home state of New Hampshire to attend college at the prestigious University of Pennsylvania, followed by medical school at Georgetown University. Upon graduation, he joined the Army to serve his country and obtain his post-graduate training at Walter Reed Army Medical Center.
Dr. Hotchkiss developed his passion for cardiology after seeing the versatility that particular specialty offered: from doing procedures to spending time with patients, both in his office and in the hospitals. After four years doing Interventional Cardiology in Texas, he settled here in Southwest Florida in 2001. In 2018, he opened the successful Peace River Cardiovascular Center in Port Charlotte.
Board certified in Cardiovascular Disease and Interventional Cardiology, he practices consultative, interventional, and nuclear cardiology, with an emphasis on coronary and peripheral vascular intervention, including; cardiac catheterization, cardiac and peripheral stenting, atherectomy, permanent pacemaker implantation, and ICD implantation.
Dr. Hotchkiss also enjoys being a principal investigator in a number of national and international research trials. He has served as Chief of Medicine for Fawcett Memorial Hospital from January 2009 thru December 2010 and has been elected to Chief of Cardiology at Shore Point Port Charlotte continuously since 2017.
Practicing in Port Charlotte since 2003, Dr. Hotchkiss is one of the very few Cardiologists in the area to perform both Interventional Cardiology procedures and Device Implantations. He is best known for his warm, caring approach to his patients, as well as his expertise and experience.
ShorePoint Health Port Charlotte
ShorePoint Health Punta Gorda
Fawcett Memorial Hospital
Undergraduate Degree:
University of Pennsylvania
Medical Degree: Georgetown University
Internship: Walter Reed Army Medical Center
Residency: Walter Reed Army Medical Center
Fellowship: Walter Reed Army Medical Center
Board Certified in Cardiovascular Disease
Board Certified in Interventional Cardiology
Fellow of American College of Cardiology
Register Physician in Vascular Interpretation
Meet Dr. Melody Strattan,
D.O., FACC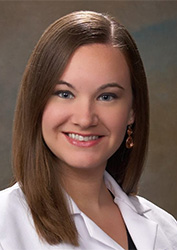 Born and raised in South Florida, she attended Nova Southeastern University where she received her medical school training and graduated with the highest honors.
She then completed her Internal Medicine residency, serving as Chief Resident before moving on to a Cardiology fellowship. Dr. Strattan developed a true passion for cardiovascular disease and went on to obtain advanced cardiovascular treatment skills.
In Iowa, she studied Interventional Cardiology in order to perform a variety of procedures such as angioplasty and stenting. On completion of this training, she was excited to return home to Florida to begin practicing in Port Charlotte in 2018.
Dr. Strattan is board certified in Internal Medicine, Cardiology, Interventional Cardiology, Echocardiography, and Nuclear Cardiology. She currently maintains a clinical practice treating various cardiac conditions. As one of few female Interventional Cardiologists in the area, she places a special focus on heart disease in women. She also enjoys performing a wide variety of procedures to treat diseased blood vessels, restoring blood flow to the heart and circulation to the legs, kidneys, and other parts of the body.
Additionally, Dr. Strattan dedicates her time and passion to improving the quality of care provided to patients in her community, serving as the Medical Director of Interventional Cardiology and Chair of the Department of Medicine at Fawcett Memorial Hospital.
ShorePoint Health Port Charlotte
ShorePoint Health Punta Gorda
Fawcett Memorial Hospital
Medical Degree
:
Nova Southeastern University
(Davie, FL)
Residency:
Largo Medical Center (Largo, FL)
Fellowship:
Largo Medical Center (Largo, FL)
Mercy Medical Center (Madison City, IA)
AOBIM Interventional Cardiology 2019
AOBIM Internal Medicine 2014
NBE Comprehensive
Echocardiography 2016
AOBIM Cardiology 2017
CBNC Nuclear Cardiology 2017
Meet Dr. Nicolai Mejevoi,
M.D., Ph.D.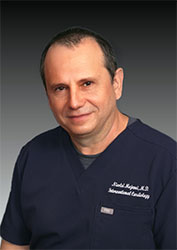 Dr. Nicolai Mejevoi originates from Moldova, where he studied Internal Medicine, graduating with honors in 1988, then completing his Cardiovascular Diseases residency in 1990. His passion for cardiology care led him around the world for the next 26 years, where he practiced, continued his training, and enhanced his skills. After completing an Interventional Cardiology fellowship in 2010, he devoted the next six years to practicing in Rockford, Illinois.
During three of those years, he was Medical Director for the Cath Lab at Rockford Memorial Hospital.
Dr. Mejevoi is board certified in Cardiovascular Disease and Interventional Cardiology. His practice interests include consultative, interventional, and nuclear cardiology, with an emphasis on complex intervention, including chronic occlusions and high-risk procedures.
The services and specialties that he provides to his patients consist of coronary angiography and interventions utilizing a transradial approach, peripheral angiography and endovascular revascularization, atrial septal defect closure, patent foramen ovale closure, and Transcatheter Aortic Valve Replacement.
Not only is he highly skilled in many facets of cardiovascular care, but he is also fluent in both English and Russian.
Dr. Mejevoi receives high praise from his patients, who recognize his expertise as an interventional cardiologist and as a physician who takes the time to answer all questions with patience and professionalism.
ShorePoint Health Port Charlotte
ShorePoint Health Punta Gorda
Fawcett Memorial Hospital
Medical Degree
:
State Medical And Pharmaceutical University Nicolae Testemitanu
(Chisinau, Moldova)
Internship: Good Samaritan Hospital (Baltimore MD)
Residency: Good Samaritan Hospital (Baltimore MD)
Fellowship: Cardiovascular Disease, Interventional Cardiology, Newark Beth Israel Medical Center (Newark NJ)
Cardiology Institute of Moldova and Moldova Academy of Science
Ph.D. Medical Science 1995
Internal Medicine 2006
Cardiology 2009
Interventional Cardiology 2010
Registered Physician in Vascular Interpretation 2013
Meet Dianne Baldwin, ARNP-C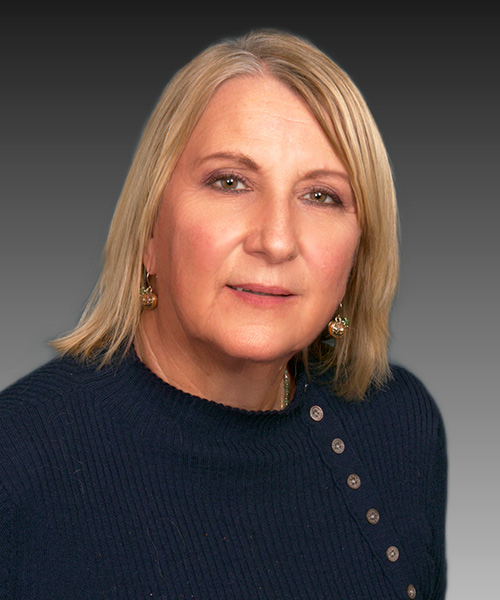 Dianne Baldwin, ARNP, earned her Bachelor of Science in Nursing from Indiana University in Indiana, PA.  She went on to complete her Master of Science in Nursing – Family Nurse Practitioner and graduated in 1998 from Penn State University.
She has more than 20 years of experience as an Advanced Registered Nurse Practitioner.
ShorePoint Health Port Charlotte
ShorePoint Health Punta Gorda
Fawcett Memorial Hospital
BSN Nursing: Indiana University of PA
MSN Nursing: Indiana University of PA
Family Practice Nurse Practitioner Degree: Penn State University
Meet Michael Bruno, MPAS, PA-C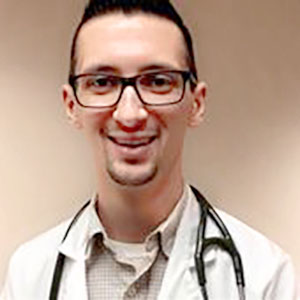 Michael Bruno, MPAS, PA-C is excited to join Dr. Melody Strattan's care team as well as Peace River Cardiovascular Center. Michael completed his undergraduate studies at Stony Brook University. He then completed his Physician Assistant education and received his Masters of Physician Assistant Studies from Touro College.
Prior to joining Peace River Cardiovascular Center, Michael practiced in various specialities in New York as well in Florida including Family Medicine, Cardiology, Endocrinology, Internal Medicine, and Urgent Care. He is a member of the American Academy of Physician Assistants (AAPA).
He is certified by the National Commission on Certification of Physician Assistants (NCCPA). Michael is passionate about comprehensive healthcare as well as cardiovascular health. As part of Dr. Strattan's care team, Michael provides both outpatient and inpatient care. When Michael is not working, he enjoys traveling and spending time with his spouse and dog.
Mission
Help individuals prevent, treat and manage cardiovascular disease.
Offer a comprehensive cardiovascular practice, committed to serving the community by providing a superior standard of care to our patients.
Maintain a warm and caring office atmosphere that promotes compassionate patient care.
Research Studies
Our practice is involved in many national and international research studies.  Our Certified Clinical Research Coordinators are dedicated to provide outstanding care to patients.  Our patients along with the research staff and physicians collaborate to advance the latest pharmaceuticals and technologies.